Message from Labour Action Committee to free Mumia Abu-Jamal (LAC) in California to the Berlin protest Black Lives Matter! Free Mumia – Free Them All! on July 4, 2020 in front of the US Embassy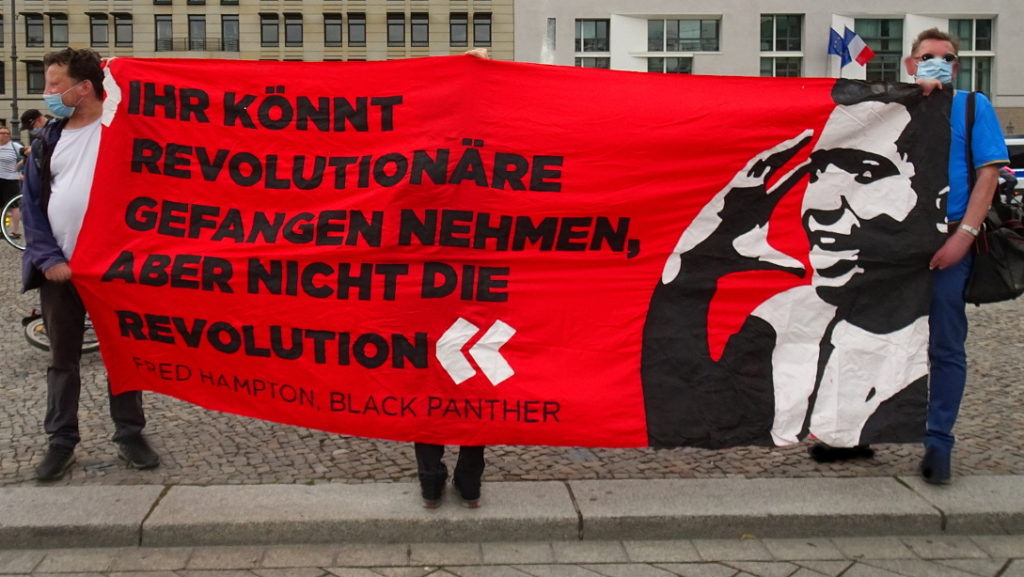 Dear Free-Mumia Comrades
We very much appreciate your message of solidarity.
Mumia stands for the rights of all prisoners. The Labor Action Committee To Free Mumia Abu-Jamal (LAC) contributed by fighting to get Mumia a needed treatment for his hepatitis-C infection; and success in this benefitted all prisoners in the State of Pennsylvania.
Now, we are involved in fighting for the freedom of prisoners trapped in the over crowded prisons in this country during a pandemic. In San Quentin prison in California, prison officials have caused an outbreak of the coronavirus in which almost 1 in 3 prisoners are now infected, a rate much higher than that in the general population of the country, which is bad enough as it is. We are working with a coalition called "No Justice Under Capitalism" (NJUC). Our slogan is: NO STATE EXECUTIONS BY COVID-19!
Thank you for your message, and good luck with your action on July 4th!
Comradely, Chris Kinder, for the LAC.